'Kissimmee Round-Up' Program Tops 4,000 Subscribers
Date posted
March 11, 2020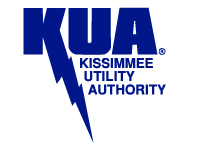 The Kissimmee Utility Authority this week enrolled its 4,000th customer in the utility's Kissimmee Round-Up program.
Launched by the utility in 2013, the program gathers voluntary contributions from participating customers by "rounding up" their monthly bills to the next dollar. For example, a customer's bill of $110.73 would be automatically rounded up to $111.00, with the additional 27 cents going to the utility's Good Neighbor Utility Assistance Fund. The donations are then matched dollar-for-dollar by the utility.
The Good Neighbor Utility Assistance Fund provides emergency utility bill payment assistance to individuals and families in Kissimmee facing a temporary financial crisis.
On average, customers participating in Kissimmee Round-Up will contribute 50 cents each month. The most a customer would ever contribute in a single month would be 99 cents per account. By expanding that donation over a year, it could result in an average donation of roughly six dollars per year.
"This may seem like small change," said KUA vice president of customer service Susan Postans, "but multiplied by thousands of customers, it is small change that is making a big difference in our community."
Customers wishing to participate in the program can opt to have their bills automatically rounded up each month or make a one-time donation to the fund.
To enroll, visit http://services.kua.com/OnlineServices/Roundup or call KUA at (407) 933-9800.