KUA Crews Restore Power to More Than 90% of Customers After Hurricane Ian
Date posted
September 29, 2022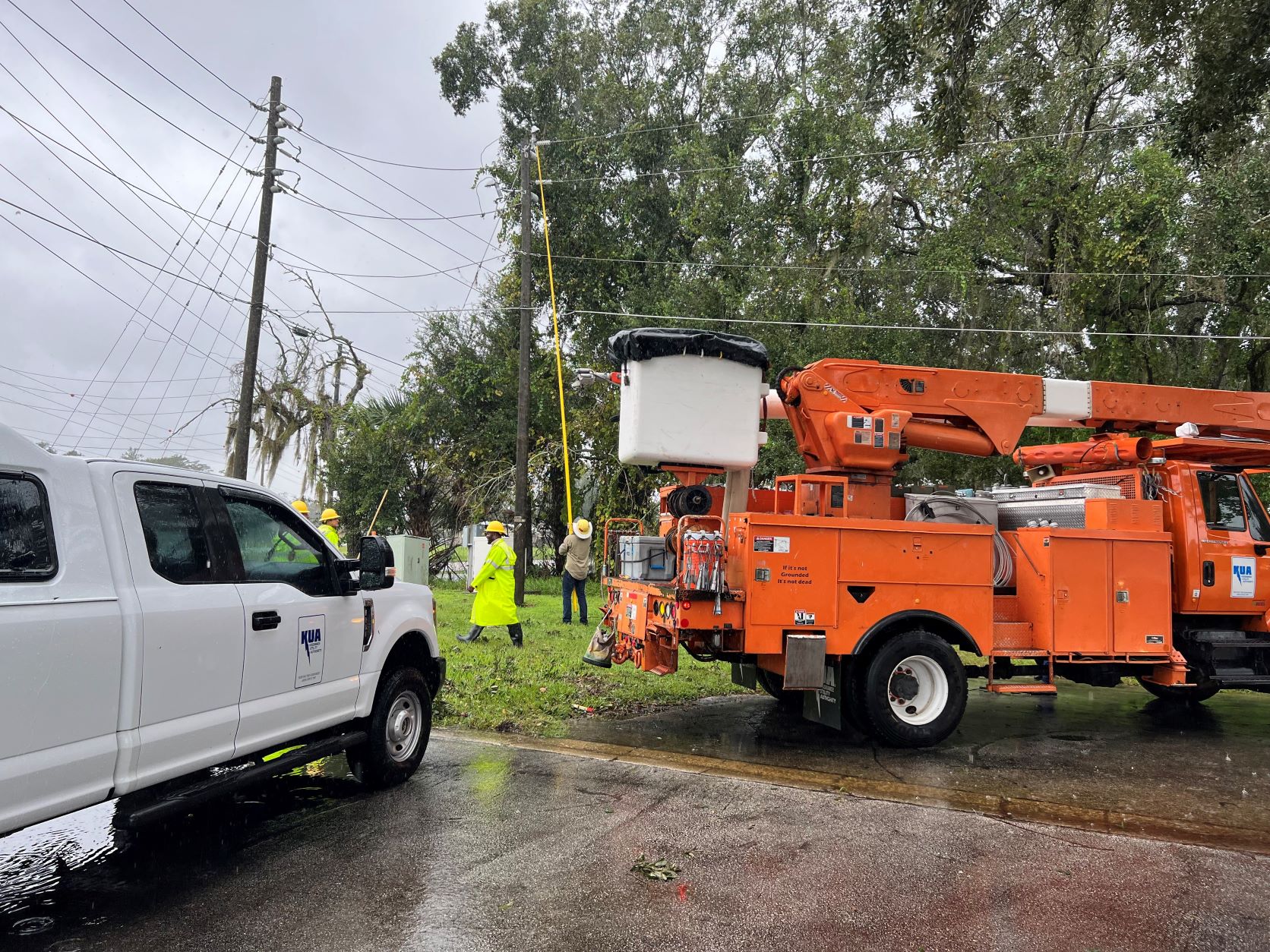 Kissimmee Utility Authority (KUA) made substantial progress Thursday as crews restored power to more than 90 % of customers and continue restoration efforts in the aftermath of Hurricane Ian.
As strong winds suspended restoration efforts in bucket trucks around 7:45 p.m. Wednesday, crews were still able to respond to isolated ground emergencies and restore power by removing bamboo or tree limbs from power lines.
At the height of Ian's impact, 15,000 – or 17 percent – of KUA's 90,000 customers lost power. KUA line crews, and support personnel moved quickly to assess damage and restore service to customers when it was safe to do so.
Of the nearly 3,100 customers still without power, approximately 2,400 customers will experience extended outages due to catastrophic flooding. KUA crews cannot restore power until flood waters recede in the following areas of KUA's service territory:
Good Samaritan Village
North Brack Street
Tarpon Street
Indian Point Circle
Woodside Circle
Pebble Pointe Way
North Central Avenue
Provided it is safe to do so, customers in these areas may wish to consider safely relocating their families — especially those with special needs — to an alternate location during these extended outages. Customers who cannot safely relocate and need to do so to ensure their safety should call 911.
KUA's Customer Service Center remains closed until further notice. The utility's call center will continue to operate during normal business hours from 7 a.m. until 6 p.m., to answer questions, accommodate utility payments and other services.
Customers who experience a power outage can report it quickly by texting the word "out," to 877-582-7700. This is the fastest way to notify KUA about an outage.