KUA Wins 3 Excellence in Public Power Communications Awards
Date posted
November 1, 2019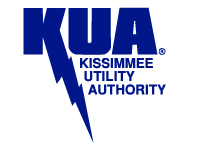 Kissimmee Utility Authority won three awards in the Excellence in Public Power Communications Awards, a national competition sponsored annually by the American Public Power Association. The winners were announced at the association's 53rd annual Customer Connections Conference held this week in New Orleans, Louisiana.
The awards honored electric utilities in three categories: print/digital, video and web/social media. KUA was the only utility in the U.S. to be honored with an award of excellence in all three of the award categories.
In the print/digital category, KUA received the award of excellence for its 2017 annual report. The report, which recapped the utility's restoration efforts following Hurricane Irma, earned a reader satisfaction rate of 96.59 percent and was produced at a cost of just 32 cents per utility customer.
In the video category, KUA was recognized for the recap video of its 2018 Public Power Day of Giving. The video highlighted how utility employees packed more than 20,000 meals in a single day to aid the most vulnerable in our community and abroad. The video garnered 26,500 views on Facebook and 449 reactions, comments and shares in the first five days.
In the web/social media category, KUA was honored for its "Back the Blue in Kissimmee" social media campaign which marked the one-year anniversary of the tragic shooting of Kissimmee Police Department sergeant Sam Howard and officer Matthew Baxter, and the utility's creation of a permanent streetlight memorial in their honor. The story was shared through KUA's social media channels and garnered 1.14 million earned media impressions and 43,370 engagements on social media.
KUA has earned 336 local, state, national and international communication awards for public relations programs, special events, community relations and publications since 1995.
Founded in 1901, KUA is Florida's sixth largest community-owned utility powering 77,000 customers in Osceola County, Fla. For more information, visit https://kua.com.