Lakeland Electric Offers Coronavirus Payment Plan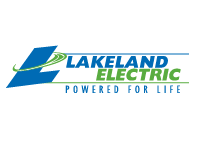 Lakeland Electric is offering a special payment plan for all customers following the lifting of Governor Ron DeSantis' Safer at Home order. Customers who call to set up the payment plan will have up to six months to pay their outstanding utility bills.
Among other actions, Lakeland Electric paused disconnects for non-payment and late fees in mid-March to provide financial relief to its customers during the pandemic. Disconnects for non-payment will resume June 15. Late fees will continue to be waived until October 1. Customers who set up the plan and continue to pay their current bill plus payment arrangement will not be disconnected.
"We know that many people in our community have faced real financial hardships during the pandemic. We want to give customers time to get back on their feet without undue financial burdens," said Joel Ivy, Lakeland Electric's General Manager. "As a public power company, we're always focused on how we can support our community, particularly during difficult times. Offering this special payment plan is the right thing to do."
Customers will have until June 15 to call (863) 834-9535 to make a special payment arrangement. The Lakeland Electric call center is open Monday – Friday from 8:00 a.m. to 5:00 p.m. Customers who are still having trouble paying their utility bill should contact us to see what payment assistance programs may be available. More information about Lakeland Electric's continuing response to COVID-19 and resources can be found at www.lakelandelectric.com/About-Us/COVID-19-Response.