Money Keeps Flowing in Energy Ballot Drive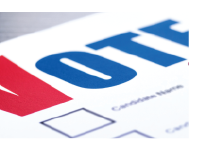 With a Florida Supreme Court battle looming this summer, backers of a proposed constitutional amendment to overhaul the state's electric industry continued spending heavily in April, a new finance report shows.
The political committee Citizens for Energy Choices spent $252,000 during the month, with most of the money going to petition-gathering and other petition-related expenses. In all, the committee had spent $2.265 million as of April 30 as it tries to get the proposed constitutional amendment on the November 2020 ballot. Almost all of the money has come from the organization Coalition for Energy Choice, Inc., though the firm Infinite Energy also has provided about $120,000 in in-kind contributions.
Citizens for Energy Choices had submitted 225,208 valid petition signatures to the state as of Monday, far more than enough to trigger a review by the Supreme Court of the proposed ballot wording. The Supreme Court is scheduled to hear arguments Aug. 28, but state lawmakers and regulators, business groups and utilities are fighting the proposal, arguing that it should be blocked from the ballot. If the Supreme Court approves the wording, Citizens for Energy Choices would have to submit an overall total of 766,200 valid petition signature to go before voters.
The proposal calls for wholesale and retail electricity markets to "be fully competitive so that electricity customers are afforded meaningful choices among a wide variety of competing electricity providers." It would establish a right for customers to choose electricity providers and would limit the role of the state's current private utilities.
Article reposted with permission from The News Service of Florida.