Money, Signatures Mount for Energy Amendment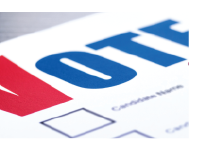 With an additional $420,000 contributed in May, backers of a proposed constitutional amendment that would revamp Florida's electric utility industry have topped 300,000 petition signatures, according to the state Division of Elections website.
The political committee Citizens for Energy Choices received the money in May from the organization Coalition for Energy Choice, Inc., bringing to nearly $2.7 million the amount the committee has raised --- and spent. As of early Monday evening, the committee had submitted 307,103 valid petition signatures to the state. The proposed constitutional amendment, which could go on the November 2020 ballot, calls for wholesale and retail electricity markets to "be fully competitive so that electricity customers are afforded meaningful choices among a wide variety of competing electricity providers."
It would establish a right for customers to choose electricity providers and would limit the role of the state's current private utilities. The measure has drawn widespread opposition from state lawmakers and regulators, business groups and utilities. The opponents are asking the Florida Supreme Court to block the proposed amendment from going on the ballot because of its wording. The Supreme Court is scheduled to hear arguments Aug. 28. If justices sign off on the wording --- a key step in getting initiatives on the ballot --- Citizens for Energy Choices would have to submit an overall total of 766,200 signatures.
Article reposted with permission from The News Service of Florida.