Commission Delays Case on FPL Irma Costs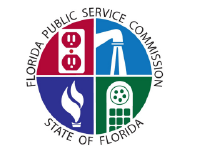 After Florida Power & Light and the state Office of Public Counsel reached a proposed settlement last week, regulators will delay taking up a case about the utility's costs to restore power after Hurricane Irma. FPL and the Office of Public Counsel, which represents consumers in utility issues, filed the proposed settlement Thursday at the state Public Service Commission.
The move came five days before the commission was scheduled to start a hearing on power-restoration costs from the massive 2017 hurricane. But two business groups that have been part of the case --- the Florida Retail Federation and the Florida Industrial Power Users Group --- did not sign on to the settlement. As a result, Public Service Commission member Julie Brown, who is overseeing the case, issued an order delaying Tuesday's scheduled start of the hearing until July 9. "Due process requires that both FRF and FIPUG (the Florida Retail Federation and the Florida Industrial Power Users Group) be given an adequate opportunity to review the settlement prior to taking a position on it," the order, dated Friday, said. Also, it said the positions the business groups take could affect how the hearing his handled. In the settlement, FPL and the Office of Public Counsel reached agreement on about $1.3 billion in Irma-related costs --- and a process to better track costs during future storms. FPL says it spent $1.375 billion to restore electricity after Hurricane Irma blew through the state in 2017. But in filings as recent as late May, the Office of Public Counsel and the business groups questioned hundreds of millions of dollars in costs. Utilities in the past have typically been allowed to recoup storm-restoration costs from customers through tacking on extra charges to monthly electric bills. But utilities also have to go before the Public Service Commission to justify the details of the costs.
The situation with FPL and its Irma costs is different because the utility decided to use savings from a 2017 federal tax overhaul to cover the Irma restoration costs, rather than adding charges to customers' monthly bills. The Public Service Commission last month signed off on that decision.
Article reposted with permission from The News Service of Florida.