OUC Lineworkers Celebrated Today by Cities of Orlando and St. Cloud
Date posted
August 26, 2019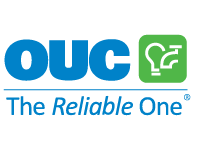 Today the skilled workers of OUC—The Reliable One were recognized by the cities of Orlando and St. Cloud for delivering safe, reliable service to their residents and to millions of Central Florida visitors each year. Orlando Mayor Buddy Dyer and St. Cloud Mayor Nathan Blackwell proclaimed the day as Florida Lineworker Appreciation Day in their honor.
OUC's lineworkers are central to maintaining more than 3,000 miles of transmission and distribution lines across more than 400 square miles, around the clock, 365 days a year.
Florida Lineworker Appreciation Day was designated by the Florida House of Representatives in memory of Marc Moore, a lineworker for Lakeland Electric, who died while serving his community in 2002.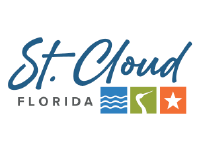 According to the U.S. Bureau of Labor Statistics, utility line work consistently ranks as one of the most dangerous jobs in the country. A July 2018 Business Insider article, The 34 Most Dangerous Jobs in America, placed electrical power-line installers and repairers as one of the most dangerous jobs in America, tied with police and sheriff's patrol officers, due to the risks involved in working with a live electrical current.
In 2018, thanks to its line technicians, OUC provided uninterrupted power to 99.99 percent of OUC customers based on the Average System Availability Index (ASAI).
"OUC's unsurpassed reliability record is a testament to our team's commitment to delivering outstanding value to our customers and dedication to building a stronger, more storm-resilient power grid," said Clint Bullock, General Manager & CEO.

For the past three years, several hurricanes have battered Florida, damaged electrical systems and left millions of customers without power. Now in the midst of what is predicted to be another active storm season, OUC crews are ready to respond.
"As always, OUC line technicians work nights, weekends and holidays to help restore power in Central Florida, in other states, and as far as Puerto Rico," said LeMoyne Adams, Vice President, Electric and Water Distribution.