Panel to Weigh 'Most Qualified' PSC Hopefuls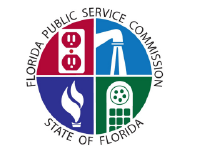 A state panel appears ready to move quickly to fill an open seat on the Florida Public Service Commission. With nine applicants for the job, the Florida Public Service Commission Nominating Council has scheduled a meeting Monday to designate a list of "most qualified" applicants to be interviewed. The 12-member panel, which includes six state lawmakers, will recommend finalists to Gov. Ron DeSantis after conducting interviews. The seat on the five-member utility regulatory commission opened last month when DeSantis appointed longtime Commissioner Julie Brown as secretary of the Florida Department of Business and Professional Regulation. The nine candidates, who include state Rep. Scott Plakon, R-Longwood, met a Friday deadline for filing applications.
Article reposted with permission from The News Service of Florida.