Process Starts for PSC Picks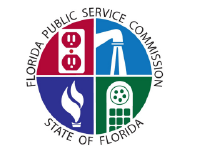 With the terms of utility regulators Art Graham and Andrew Fay scheduled to expire in January, a state panel has started the process of filling two seats on the Florida Public Service Commission. The Florida Public Service Commission Nominating Council announced Friday that it will accept applications until June 22 for the posts. The council will interview candidates and send lists of finalists to Gov. Ron DeSantis, who will make appointments to the commission. DeSantis this month chose attorney Gabriella Passidomo to fill a seat that opened when longtime Commissioner Julie Brown left to become secretary of the Florida Department of Business and Professional Regulation. DeSantis last year picked former state Rep. Mike La Rosa, R-St. Cloud, to replace Commissioner Donald Polmann, whose term expired in January. Graham has served on the five-member commission since 2010, while Fay has been on it since 2018. Commissioners are paid $135,997 a year.
Article reposted with permission from The News Service of Florida.