Regulators Could Trim FPL Bills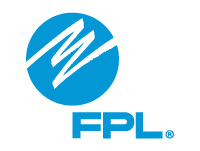 Article reposted with permission from The News Service of Florida.
State regulators Tuesday could approve a proposal that would reduce Florida Power & Light customers' bills in May because of lower-than-expected natural gas prices. The proposal, which will go before the Public Service Commission, would partially offset rate increases that took effect in April. Utilities generally are allowed to pass along projected fuel costs to customers. After soaring natural-gas costs last year, FPL filed a petition March 1 that said natural-gas prices are expected to be lower this year than previously projected. As a result, the commission's staff has recommended that regulators approve FPL's proposal to reduce amounts collected from customers by $379 million during the rest of 2023. FPL also says the lower gas prices will save about $115 million in 2024. In addressing rates, utilities rely on a benchmark of residential customers who use 1,000 kilowatt hours of electricity a month. Because of a merger with the former Gulf Power in Northwest Florida, FPL has two sets of rates. If the proposal is approved Tuesday, customers who are in areas traditionally served by FPL and use 1,000 kilowatt hours of electricity would see their monthly bills decrease from $144.38 to $139.95, according to the commission staff recommendation. Customers in Northwest Florida who use 1,000 kilowatt hours would see their bills decrease from $163.30 to $158.86. Rates for FPL and other utilities increased in April because of a combination of factors, including hurricane-related expenses and last year's high natural-gas prices.