Regulators to Weigh FPL Rates in September
Date posted
August 18, 2021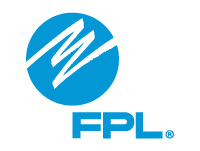 Utility regulators next month will hear arguments about a proposed settlement that Florida Power & Light reached with consumer and business representatives to raise base electric rates over four years and add solar energy. The state Public Service Commission on Wednesday scheduled what could be a three-day hearing to start Sept. 20. After the hearing, parties in the case will have about two weeks to file briefs on whether the settlement should be approved.
The commission is expected to make a final decision on the proposal Oct. 26. FPL reached the proposed settlement with the state Office of Public Counsel, which represents consumers; the Florida Retail Federation; the Florida Industrial Power Users Group; and the Southern Alliance for Clean Energy. But the proposed settlement has faced objections from the League of United Latin American Citizens of Florida, the Environmental Confederation of Southwest Florida and Florida Rising, which are parties in the case and whose members include residential customers of FPL. The proposed settlement would lead to a $692 million increase in base rates in January and another increase of $560 million in 2023, with additional increases in 2024 and 2025 to pay for solar projects. The settlement came after FPL filed a proposal in March to raise base rates. The deal trimmed FPL's original proposed rate increases by about $428 million.
Article reposted with permission from The News Service of Florida.