Ricardo "Rick" Morales III Appointed to JEA Board of Directors
Date posted
September 29, 2021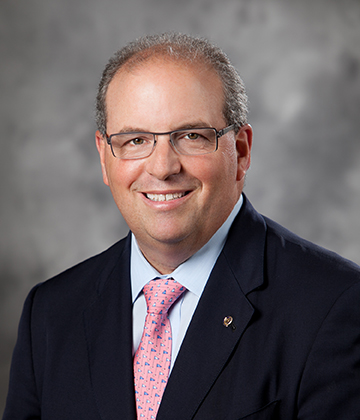 Ricardo "Rick" Morales III, president and chief operating officer of Morales Construction Co. Inc. has joined the JEA board of directors. The Jacksonville City Council approved Morales' appointment at its Sept. 28 meeting.
"We are pleased that Rick Morales is joining JEA's board," said JEA Managing Director & CEO Jay Stowe. "He brings a new perspective to our board and his long history as a leader in the Jacksonville community will allow us to continue on the path of becoming the best utility in the nation. We look forward to working with Mr. Morales as we serve Northeast Florida customers."
Morales fills a vacancy left by the late Leon Haley Jr., who died in an accident on July 24. Haley, who was CEO of UF Health Jacksonville, had served on the JEA board since April 2020.
Morales leads operations at Morales Construction, a design/build general contracting company specializing in estate custom homes in Northeast Florida. He has more than 35 years of experience in all phases of construction, including financial management, field supervision, project management, estimating, project development and executive management. Morales started his career as an estimator for Atlantic Constructors, a division of Patterson Enterprises, in 1985. In 1987, he joined Morales Construction Co., becoming president of the company in 1995.
Morales is active in numerous business and charitable organizations. He was appointed to the Florida Judicial Qualifications Commission by Gov. Jeb Bush in 2001 and 2007, then reappointed by Gov. Rick
Scott in 2013 and served as its chairman from 2013 to 2015. Morales is a board member, PAC chairman and previous board president of the Northeast Florida Builders Association and is a director and past chairman of the Presidents Council for the Florida Home Builders Association.
Morales is a graduate of The Bolles School in Jacksonville and Wofford College in Spartanburg, South Carolina, where he received a bachelor's degree in finance.