State Still Hailing Electric Bus Applicants
Date posted
December 3, 2020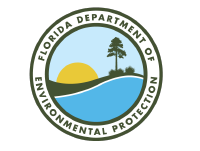 By NSF Staff
An effort to remove older diesel buses from Florida roads has gotten off to a slow start. The Florida Department of Environmental Protection this week extended its "Electric School Buses Funding Opportunity" application deadline by a month, to Jan. 18.
The department has not received any applications, press secretary Weesam Khoury said Wednesday in an email.
The department announced on Nov. 16 that $57 million was available for the purchase of certain electric school buses to replace diesel vehicles. The program requires school districts within designated Air Quality Priority Areas to provide at least a 25 percent cost-share. The program also encourages the districts to partner with local electric utilities or other business entities to increase the local matches. Money for the program is coming from $166 million Florida received as part of a $14.7 billion 2017 settlement between Volkswagen and the U.S. Department of Justice over allegations that the auto manufacturer violated emissions requirements.
Article reposted with permission from The News Service of Florida.