Statement by: Amy Zubaly, Regarding Preparations for Tropical Storm Nicole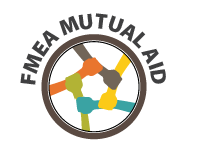 "As Florida prepares for a yet another hurricane to make landfall on our coast, the Florida Municipal Electric Association has been closely monitoring what is expected to become Hurricane Nicole. 
While Florida public power utilities have been preparing year-round for storm season and have made significant investments in storm hardening and strengthening our grid, power outages are always a possibility with any storm. We are in close communication with our nationwide network of mutual aid support and currently have crews and resources on standby and prepositioned both in-state and out-of-state to assist with power restoration to Florida public power communities that are impacted by the storm.  
The Florida Municipal Electric Association is able to call on this network of strong support through established mutual aid agreements. Through the American Public Power Association, Florida's public power utilities can request the assistance of other public power communities across the country during emergencies. Mutual aid partners provide power restoration crew members, supplies and equipment."