Tampa Electric Scraps Fuel Hike Request
Date posted
January 4, 2022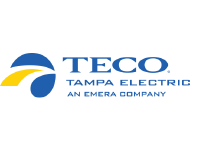 Tampa Electric Co. has withdrawn a proposal that would have increased customers' bills because of higher-than-expected natural gas prices.
The utility filed the proposal in November at the Florida Public Service Commission. But in a notice Monday, Tampa Electric said it was withdrawing the request. It did not explain the reasons.
Under the proposal, Tampa Electric would have collected an additional $273 million because of higher-than-expected costs in 2021 and 2022 for power-plant fuel. Florida utilities, which rely heavily on natural gas, have been grappling for months with volatile fuel costs. Utilities are supposed to pass along fuel costs to customers without making a profit.
The Public Service Commission on Dec. 7 approved a Florida Power & Light proposal to collect an additional $810 million from customers in 2022 because of natural gas costs. The commission is considering a Duke Energy Florida request to collect an additional $314.2 million.
Article reposted with permission from the News Service of Florida.
###