Electricity Slated to be Restored After Elsa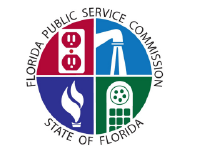 Florida Public Service Commission Chairman Gary Clark expects all electricity to be restored by Friday after Tropical Storm Elsa, which twice reached hurricane strength before making landfall in the state Wednesday. "We're very grateful that the storm was as mild as it was," Clark said at the start of a commission meeting on Thursday. "I realize a lot of people probably had some damage and some losses and understand we had quite a few outages. We still had, I believe, around 5,500 outages this morning across the state of Florida.
But I realize those are all being worked on and anticipated to be all cleared up within the next 24 hours." Elsa, at 8 a.m. Thursday was packing 40 mph sustained winds and was about 45 miles west of Florence, S.C. The storm made landfall around 11 a.m. Wednesday in Taylor County, part of Florida's largely rural Big Bend region, and then continued through parts of North Florida.
Earlier, the storm had caused wind and rain in the Keys and along the state's Gulf Coast. Punta Gorda in Southwest Florida reported receiving nearly 1 foot of rain, while the highest winds were reported in Key West, reaching 70 mph. Elsa brought storm surges along the Gulf Coast, with Cedar Key in Levy County reporting waters rose 2.68 feet. One death has been attributed to the storm, with a 25-year-old man reportedly getting killed when a tree branch fell on two vehicles traveling in Jacksonville's Ortega neighborhood.
Article reposted with permission from The News Service of Florida.