FPL Bill Reductions Backed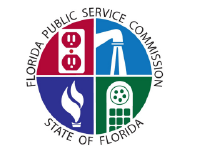 Article reposted with permission from The News Service of Florida.
The state Public Service Commission should approve a proposal that would lead to lower bills for Florida Power & Light customers starting in July, the commission's staff said in a new recommendation. FPL last month filed the proposal because of lower-than-expected costs for natural gas, which is used heavily to fuel power plants. Fuel costs are passed along to customers and can vary based on natural-gas markets. The Public Service Commission staff Thursday backed FPL's proposal to pass along $256 million in savings to customers in the second half of 2023. "This reduction is primarily due to lower assumed prices for natural gas," the staff recommendation said. "The main factors influencing the decline in natural gas prices in 2023 are elevated quantities of natural gas in storage and increased natural gas production compared to previous years." As a benchmark, utilities generally cite residential customers who use 1,000 kilowatt hours of electricity a month. FPL also has two sets of rates because of a merger with the former Gulf Power in Northwest Florida. Under the proposal, residential customers in areas traditionally served by FPL who use 1,000 kilowatt hours a month would see their bills go from the current $139.95 to $136 in July, according to the recommendation. Customers in Northwest Florida would see their bills go from $158.86 to $154.91. The Public Service Commission is scheduled to take up the issue June 13.