KUA Earns High Marks for Customer Satisfaction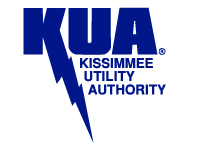 Maintaining high system reliability, being open and honest about company operations and policies and responding promptly to customer needs helped Kissimmee Utility Authority boost overall customer satisfaction in 2020, according to the results of a third-party survey released Wednesday by the utility.
The 62-question telephone survey, conducted by Glastonbury, Connecticut-based research firm GreatBlue Research, Inc., measured customer satisfaction by examining eight organizational characteristics.
| | |
| --- | --- |
| | Residential Customers |
| Organizational Characteristics | Rating |
| Communicating with customers | 91.6% |
| Responding promptly to customer questions and complaints | 92.4% |
| Helping customers use less electricity | 87.6% |
| Being open and honest about company operations and policies | 93.6% |
| Maintaining modern and reliable infrastructure | 93.9% |
| Providing good service and value for the cost of electricity | 87.3% |
| Community involvement | 89.6% |
| Overall satisfaction with KUA | 95.8% |
| AVERAGE POSITIVE RATING | 91.5% |

Across the eight company characteristics, KUA scored an average positive rating of 91.5 percent in 2020 among residential customers, a three percentage point increase over 88.5 percent in 2019. This was driven by increases in six of the eight characteristics, with the largest increases recorded for "helping customers use less electricity" (+7.5 percentage points) and "being open and honest about company operations and policies" (+5.5 percentage points).
When compared to GreatBlue's national database of electric utility customers, KUA's ratings for all eight organizational characteristics were markedly higher than ratings given by utility customers nationwide and in Florida. The difference between KUA and Florida utility customers in overall satisfaction was 29.3 percentage points higher among surveyed KUA customers, and 22.3 percentage points higher than utility customers outside the state.
The frequency of residential customers who reported that KUA tends to resolve issues on the first contact increased 8.4 percentage points in 2020, compared to 80.7 percent in 2019. The survey showed that 98.4 percent of customers who reported their issue resolved on first contact also reported to be "satisfied" overall with KUA.
When compared to 2019 findings, the frequency of residential respondents who indicated KUA is "close to the ideal" utility increased to 86.4% (+5.3 percentage points over 81.1% in 2019).