Tampa Electric Rates Set for October Hearing
Date posted
August 13, 2021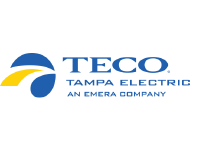 State regulators will hold a hearing Oct. 21 on a proposed settlement that would raise Tampa Electric Co. customers' base electric rates over the next three years. Florida Public Service Commission member Art Graham, who is serving as a prehearing officer in the rate case, issued an order this week scheduling the October hearing.
Tampa Electric filed a proposal in April to raise base rates but announced a settlement Aug. 6 with other parties that reduced the proposed increase. The settlement needs approval from the Public Service Commission before it could take effect. Under the settlement, the utility would receive revenue increases of about $191 million in 2022, $90 million in 2023 and $21 million in 2024, according to a filing at the Public Service Commission. The settlement was reached with the Office of Public Counsel, which represents consumers in utility issues, the Florida Industrial Power Users Group, federal executive agencies, the Florida Retail Federation, Walmart and the West Central Florida Hospital Utility Alliance.
Article reposted with permission from The News Service of Florida.